Register Now for Fall Instrument Classes
Classes start the first week of October in: Irish Fiddle, Piano Accordion, Mountain Dulcimer, Ukulele, and Guitar
---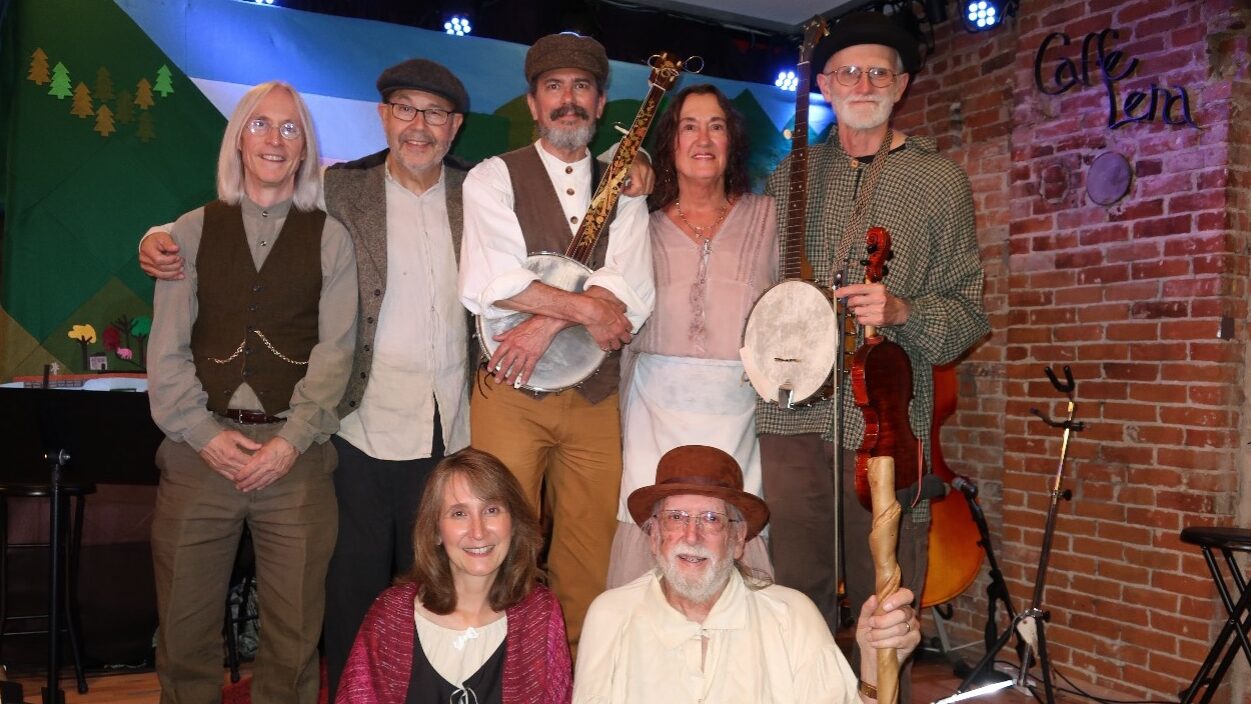 Old Songs Presents:
The Remarkable, Irresistible Erie: Snapshots and Voices
Saturday, September 24 at 2 pm | Free
at the Clifton Park-Halfmoon Public Library
Sponsored by the Mohawk Towpath Scenic Byway

Sunday, September 25 at 2 pm | Free
at the Arkell Museum
Sponsored by New York State Council on the Arts, Arkell Museum, and Friends of Schoharie Crossing State Historic Site

Friday, October 7 at 7:30 pm | $25
Live at Old Songs

A 90-minute musical concert presenting songs and stories of the people, the places, and the history of the original and enlarged Erie. The concert features songs by folklorist and historian George Ward, Canadian Joe Grant, Dan Berggren & Jean Ritchie along with other familiar traditional Erie songs.
Musicians and singers: George Wilson, fiddle, bass & banjo; Paul Draper, vintage banjo; George Ward, concertina; Annie Rosen, ukulele; Jonny Rosen, guitar, Kate Blain, guitar; Alan Thomson, piano.
Buy Tickets for show at Old Songs:

The concert will be held in person at the Old Songs building (37 S Main in Voorheesville) and streamed on the Old Songs YouTube Channel. Masks recommended.
---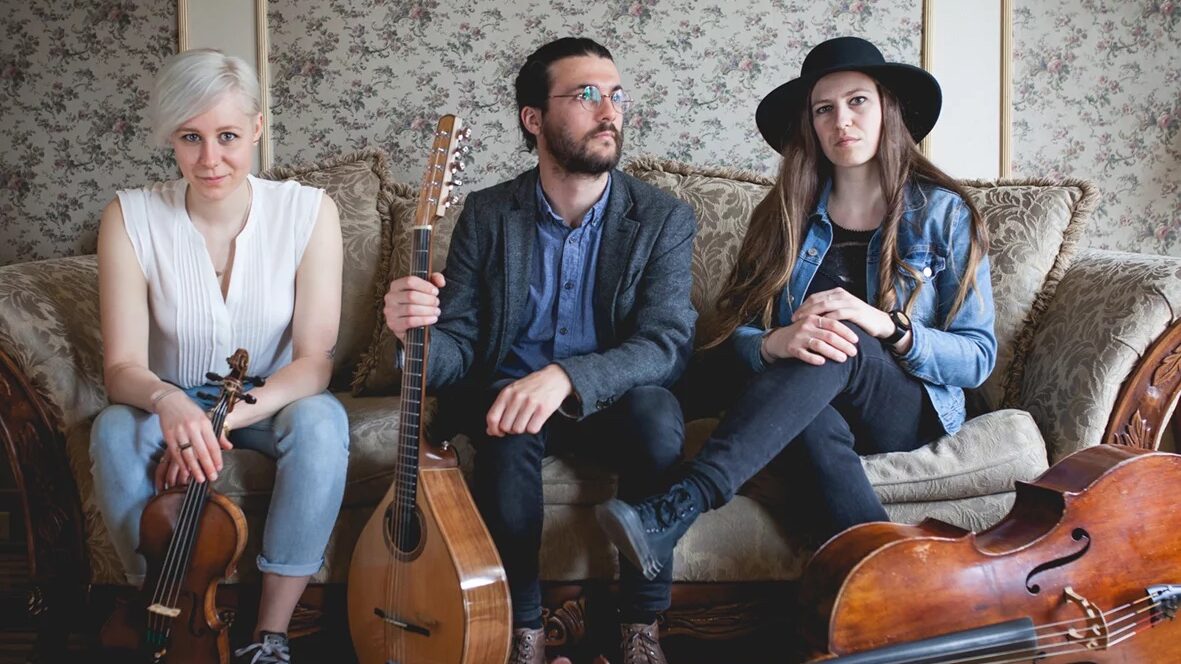 É.T.É — Live at Old Songs
Friday, October 14 at 7:30 pm ET
É.T.É are Élisabeth (fiddle, step-dancing, vocals), Thierry (bouzouki, podorythmie, vocals), and Élisabeth (cello, vocals). The word été in French means summer–a fitting tribute to how their original, lively take on Québec traditional music is infused with a new vitality. With lovely vocal harmonies, deep groove, and rich instrumentation, É.T.É are an explosive trio on stage, transforming the nostalgia of a kitchen party into an unforgettable show experience that celebrates the joie de vivre of Québecois culture.
Buy Tickets:
The concert will be held in person at the Old Songs building (37 S Main in Voorheesville) and streamed on the Old Songs YouTube Channel. Masks recommended.
---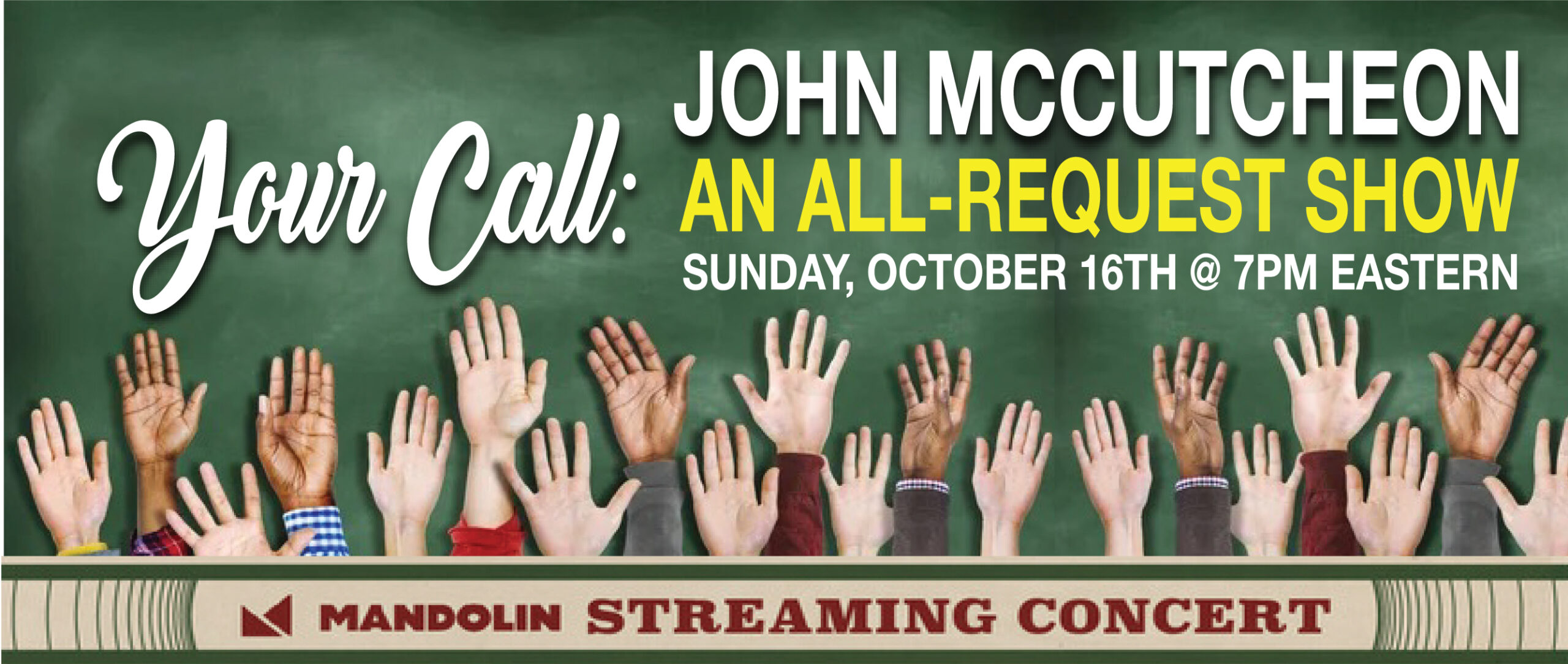 John McCutcheon Livestream Series — Your Call: an All-Request Show
Sunday, October 16 at 7:00 pm ET
Here's your chance to hear your favorite, rarely-performed song. It could be one of John's originals, a traditional chestnut, a cover you've heard him do, or a total wild card. You can lodge your request on Mandolin once you've purchased your ticket or send it via the Contact section of www.folkmusic.com. Get 'em in early, so that John has time to re-learn something he might not have done in awhile.
Ticket price: $20 Livestream, $30 Family, $10 Student, and more. Tickets are sold through Mandolin. The concert is being presented by the Artist and privately streamed on Mandolin. No Refunds.
---
Next Broadcast: this Sunday, October 16 at 6 pm ET 
Every Third Sunday of the month at 6 pm ET 
with Encore broadcasts at 11 pm ET and the following Wednesday at noon ET
Old Songs, in collaboration with Ron Olesko's Folk Music Notebook, is pleased to present Old Songs: From the Vault, an internet radio program hosted by Chris Koldewey on Folk Music Notebook. This program brings you music from Old Songs CDs and recordings made at the Dutch Barn and the Main Stage of the Old Songs Festival at the Altamont fairgrounds over the past 39 years.
Listen here or at folkmusicnotebook.com
---
MONDAYS
3rd Monday of the Month (Sept.–May)
African Drum Class: 7:00 pm African drumming with instructor John Dickson. Drums are provided. $15 class fee

WEDNESDAYS
1st Wednesday of the Month
Open Mic: 7:30 pm Sign up to perform 15 minutes. with Kate Blain, MC. $3
3rd Wednesday of the Month
Traditional Irish Slow Session: 7:30 pm
Play traditional Irish music with others. Led by Hilary Schrauf. $5 class fee
4th Wednesday of the Month (Sept.–May)
Contra Dance Tunes: 7:30 pm Build your skills and dance tune repertoire. Led by Ray Kottke. Recommended $5 donation
---
The Annual Appeal for Old Songs
None of our programs would be possible without the tireless work of the artists, the many volunteers, and your support. Your gift to the Old Songs Annual Fund benefits these programs and enables us to offer you music of emerging artists alongside those long-established artists you have come to love over the years. 
We thank all of you who have provided financial support in the past or given of your time and moral support as a volunteer, and hope you are able once again to support to Old Songs in this or other ways.  Read more…
---

---

Old Songs, Inc. is funded in part by a Humanities New York CARES Grant with support from the National Endowment for the Humanities and the federal CARES Act