Tonight's African Drum Class for Monday, January 17 has been canceled.
---
The Annual Appeal for Old Songs
None of our programs would be possible without the tireless work of the artists, the many volunteers, and your support. Your gift to the Old Songs Annual Fund benefits these programs and enables us to offer you music of emerging artists alongside those long-established artists you have come to love over the years. 
We thank all of you who have provided financial support in the past or given of your time and moral support as a volunteer, and hope you are able once again to support to Old Songs in this or other ways.  Read more…
---
In-Person Concert — COVID-19 Safety Policy
PROOF of VACCINATION and MASKS REQUIRED. Limited Capacity. Read more…
All In-Person Concerts will also be streamed to the Old Songs YouTube Channel
Special Thanks to the DanceFlurry Organization for making our Concert Live-Streams possible.
---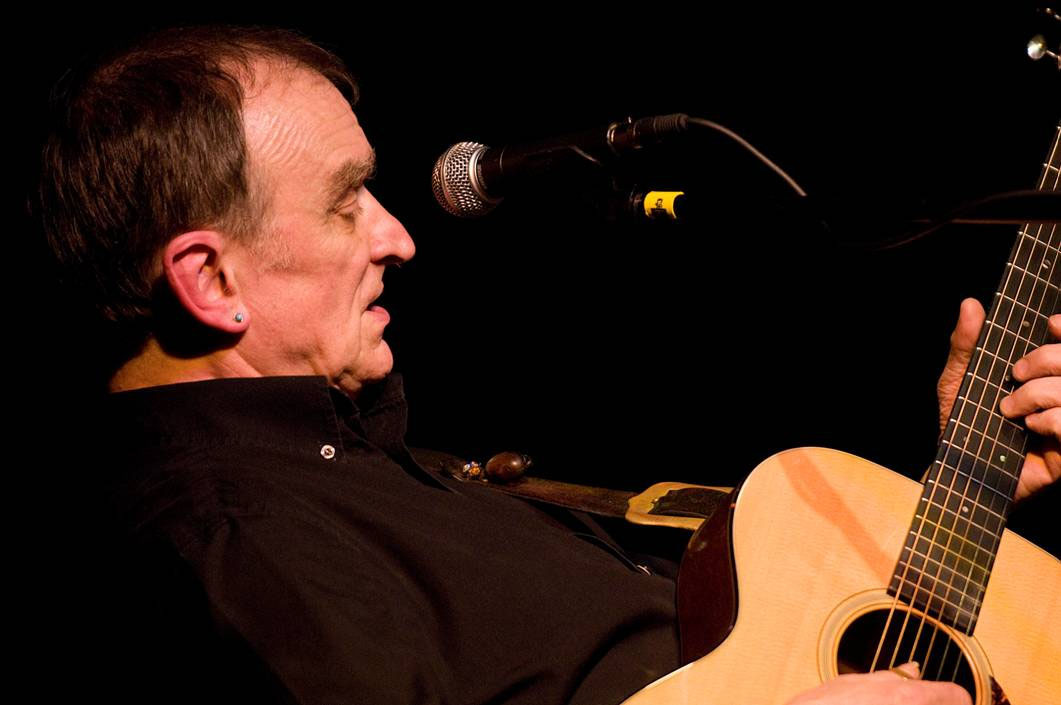 Martin Carthy — Livestream from the UK
Postponed again to: Saturday, January 22 at 3:00 pm EST
Old Songs is partnering with Falcon House Concerts, the Folk Music Society of NY, Inc, the Branford Folk Music Society, the Folk Song Society of Greater Boston, and the Folklore Society of Greater Washington to bring you the Livestream from the UK Concert Series from the Falcon Studio in Whitby, UK
Martin Carthy has remained one of the most influential figures in British traditional music, inspiring contemporaries such as Bob Dylan and Paul Simon, and later artists such as Richard Thompson, since he emerged as a young musician in the early days of the folk revival. Along with his wife, Norma Waterson, he may be best known for his work with the Watersons, Steeleye Span, the Albion Band, Waterson-Carthy, and with his daughter Eliza. It is indeed a treat and a rare opportunity to hear Martin.
Buy Tickets:
The concert will be streamed on YouTube. No Refunds.
---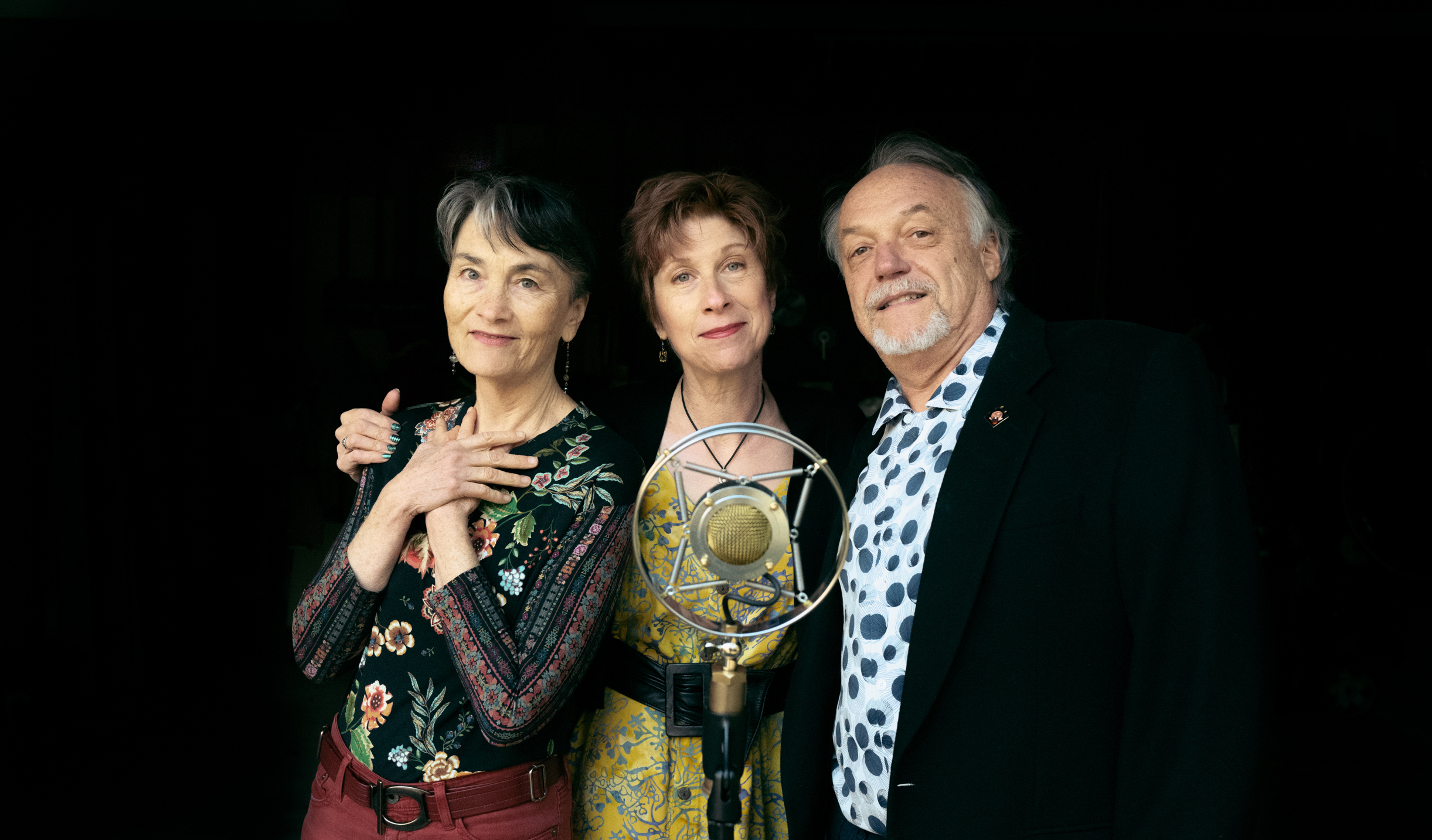 Mad Agnes — Live at Old Songs
Friday, February 11 at 7:30 pm EST
In Person AND Live Streamed at Old Songs
Back from a ten-year lunch break, Mad Agnes has reunited to bring you the intricate harmonies and compelling songwriting that have always been their signature. Margo Hennebach, Adrienne Jones and Mark Saunders have been singing and playing together since there were dinosaurs, performing across the U.S. and overseas. While dodging labels and mixing styles (Folk, classical or Celtic? Soaring vocals, incisive lyrics or giggly repartee?), the genre-bending trio has won hearts on two continents, and individually and collectively amassed a body of work which comprises 13 CDs and a concert DVD.
Though each member is a multi-instrumentalist, this iteration sees them pared down with fewer instruments and only one microphone, around which they form and re-form, early-radio style. This allows them to be more playful and more connected, bringing you guitars, mandolin, percussion, keyboard, and "three-part harmonies as tight as jeans from the dryer" (Rob Weir, The Advocate). 
Buy Tickets:
In-Person Concert — COVID-19 Safety Policy: PROOF of VACCINATION and MASKS REQUIRED. Limited Capacity. Read more…
The concert will be held in-person at the Old Songs building and streamed on the Old Songs YouTube Channel. No Refunds.
---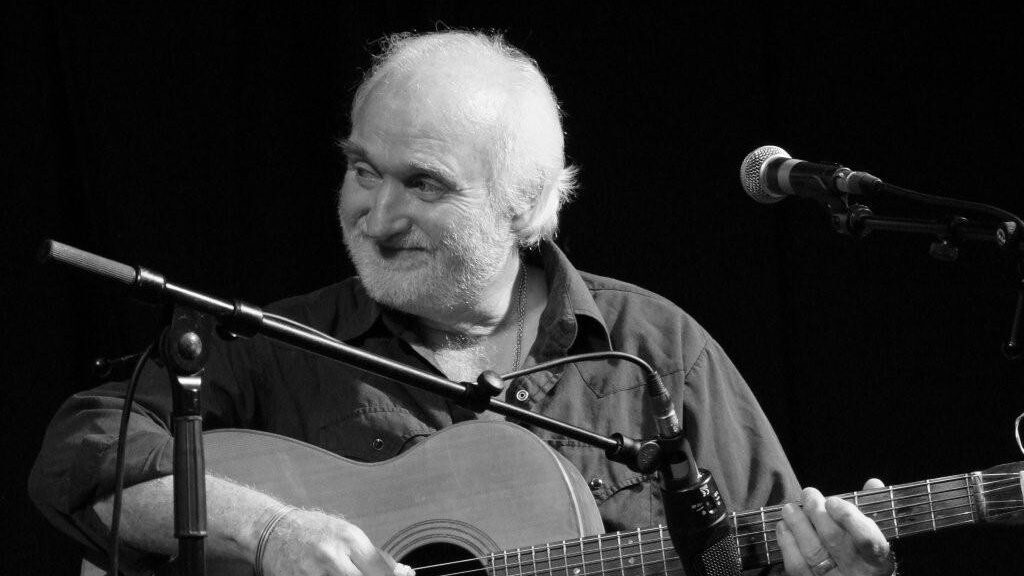 Martyn Wyndham-Read — Livestream from the UK
Saturday, February 19 at 3:00 pm

Born on a farm in Sussex, England, Martyn worked on a sheep station in South Australia, where he learned the old songs from the station hands.with a splendid tenor voice and a sensitive guitar style, Martyn presents traditional songs from Australia and England. He worked with the renowned singer and song collector Bert Lloyd on the album Leviathan, and has toured extensively worldwide. Martyrn also founded the Songlinks project, a celebration of English traditional songs and their Australian variants.
Buy Tickets
The Longest Johns — Live at Old Songs
Friday, February 25 at 7:30 pm

In Person AND Live Streamed at Old Songs
I doubt any of Bristol's The Longest Johns ever imagined they would be able to get so far on just four voices. Born out of a mutual love of traditional folk songs and shanties, they rock maritime songs alongside the more unusual and less traditional folk tunes. In a few short years they have gone from singing sea shanties in a kitchen to International folk festivals, tours, TV appearances and gained a huge online following. As the face of the 2021 sea shanty revival with their track Wellerman, the Johns are reaching millions of new fans all across the globe and showing them just how great these songs can be.
Buy Tickets
---
---
Encore Broadcast: Wednesday, January 19 at noon ET 
Every Third Sunday of the month at 6 pm ET 
with Encore broadcasts at 11 pm ET and the following Wednesday at noon ET
Old Songs, in collaboration with Ron Olesko's Folk Music Notebook, is pleased to present Old Songs: From the Vault, an internet radio program hosted by Chris Koldewey on Folk Music Notebook. This program brings you music from Old Songs CDs and recordings made at the Dutch Barn and the Main Stage of the Old Songs Festival at the Altamont fairgrounds over the past 39 years.
Listen here or at folkmusicnotebook.com
---
PROOF of VACCINATION and MASKS REQUIRED. Read more…
MONDAYS
3rd Monday of the Month (Oct.–May)
January's African Drum Class has been canceled.
African Drum Class: 7:00 pm African drumming with instructor John Dickson. Drums are provided. $15 class fee

WEDNESDAYS
1st Wednesday of the Month
January's Open Mic has been canceled.
Open Mic: 7:30 pm Sign up to perform 15 minutes. with Kate Blain, MC. $3
3rd Wednesday of the Month
January's Irish Slow Session has been canceled.
Traditional Irish Slow Session: 7:30 pm Play traditional Irish music with others. Led by Hilary Schrauf. $5 class fee
4th Wednesday of the Month (Oct.–May)
Contra Dance Tunes: 7:30 pm Build your skills and dance tune repertoire. Led by Ray Kottke. Recommended $5 donation
---

---

Old Songs, Inc. is funded in part by a Humanities New York CARES Grant with support from the National Endowment for the Humanities and the federal CARES Act