---

Festival Tickets are now available for Sale online!
---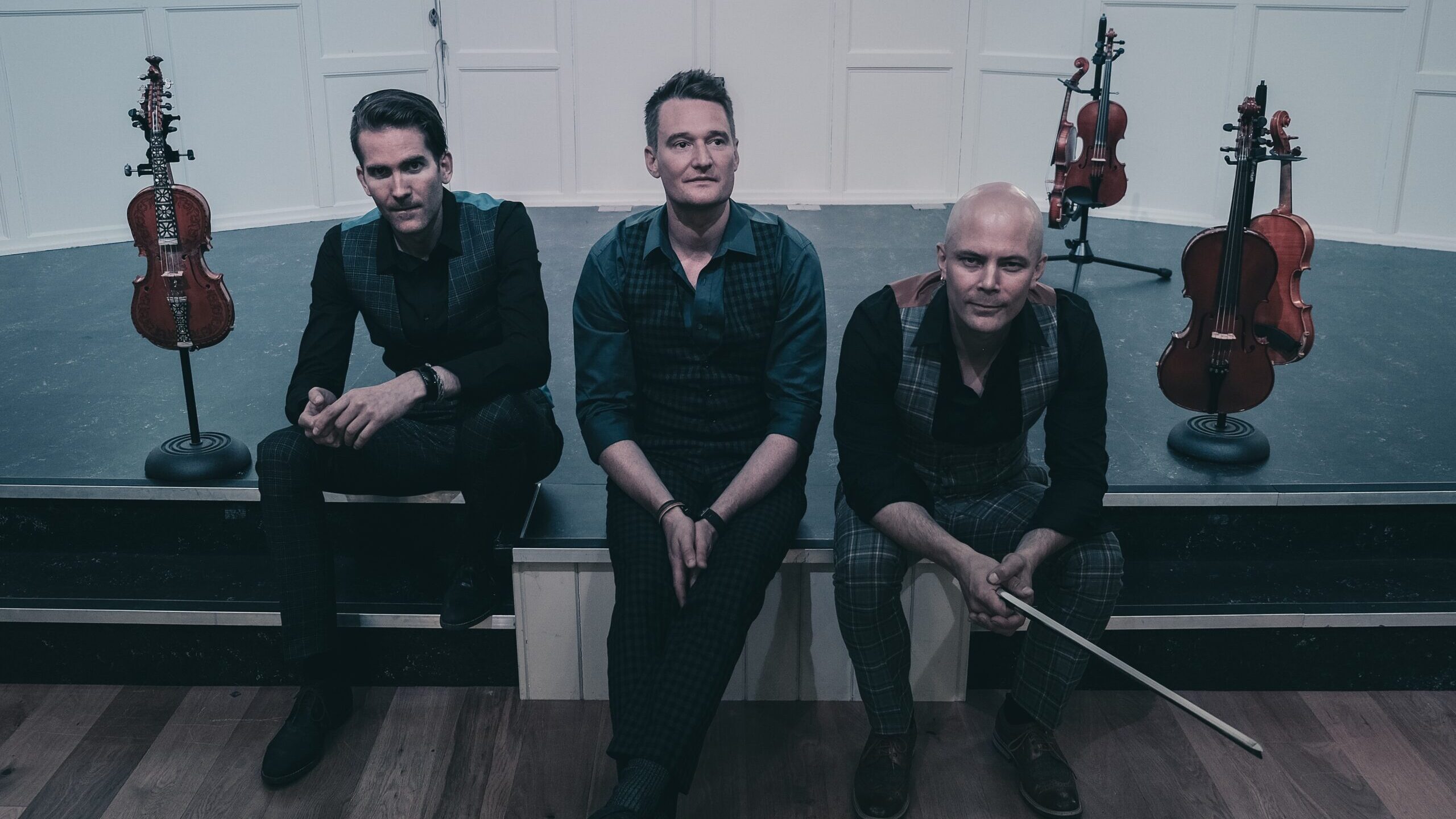 The Nordic Fiddlers Bloc — Live at Old Songs
Saturday, April 15 at 7:30 pm ET
The Nordic Fiddlers Bloc is a fiddle trio from Norway, Sweden and the Shetland Islands who swiftly gained a reputation for their gripping and unique blend of fiddle music since their inception in early 2009. Erlend Viken (Norway), Anders Hall (Sweden) and Kevin Henderson (Shetland Islands), are regarded as leading exponents of their respective traditions. With a firm focus on the rich traditional fiddle music from where they each belong, they have developed a sound that has been described as unique, meaningful, intense and invigorating. Their clever use of harmony, rhythm, riffs and bass lines creates a sound that leaves the listener enthralled but at the same time dumbfounded that the sound only comes from three fiddles.
Buy Tickets:
The concert will be held in person at the Old Songs building (37 S Main in Voorheesville) and streamed on the Old Songs YouTube Channel. Masks recommended.
---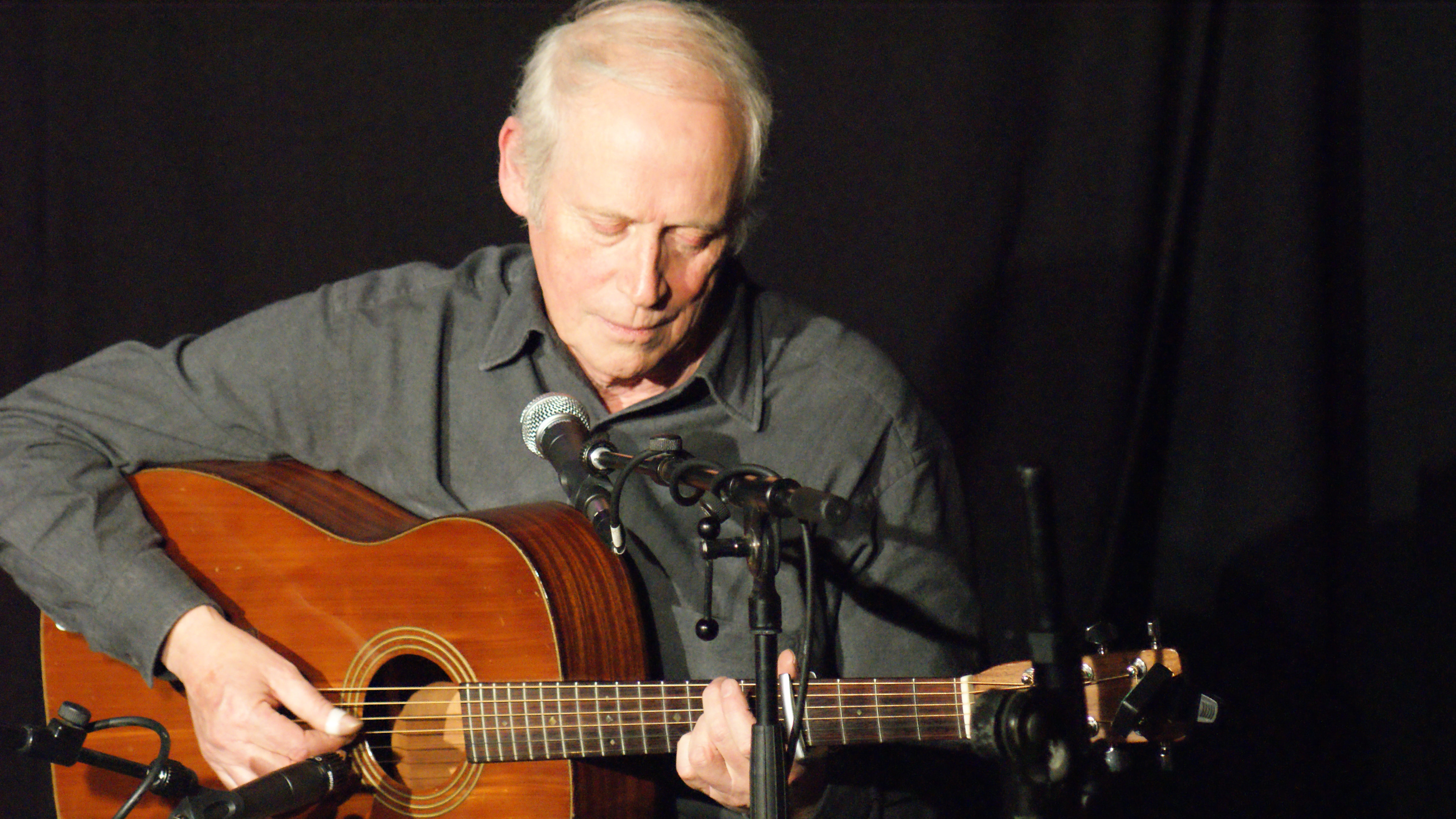 Archie Fisher — Livestream from the UK
Saturday, April 15 at 3:00 pm ET
Old Songs is partnering with Falcon House Concerts, Folk Music Society of NY, Branford Folk Music Society, Folk Song Society of Greater Boston, and the Folklore Society of Greater Washington to bring you the Livestream from the UK Concert Series from the Falcon Studio in Whitby, UK
Master guitarist, singer, and songwriter Archie Fisher is Scotland's foremost troubadour. Archie was born in Glasgow into a large singing family, which yielded three professional singers—Archie and his sisters Ray and Cilla. Music was always in the house: his father's appreciation of many musical styles (opera, vaudeville, and traditional ballads) proved to be a heavy influence on Archie's own music, while his mother, a native Gaelic speaker from the Outer Hebrides, was a strong influence on the lyrical quality of his songwriting.
Buy Tickets:
The concert will be streamed on YouTube. A link to the concert and a reminder will be emailed to registered attendees a day before the concert. No Refunds.
---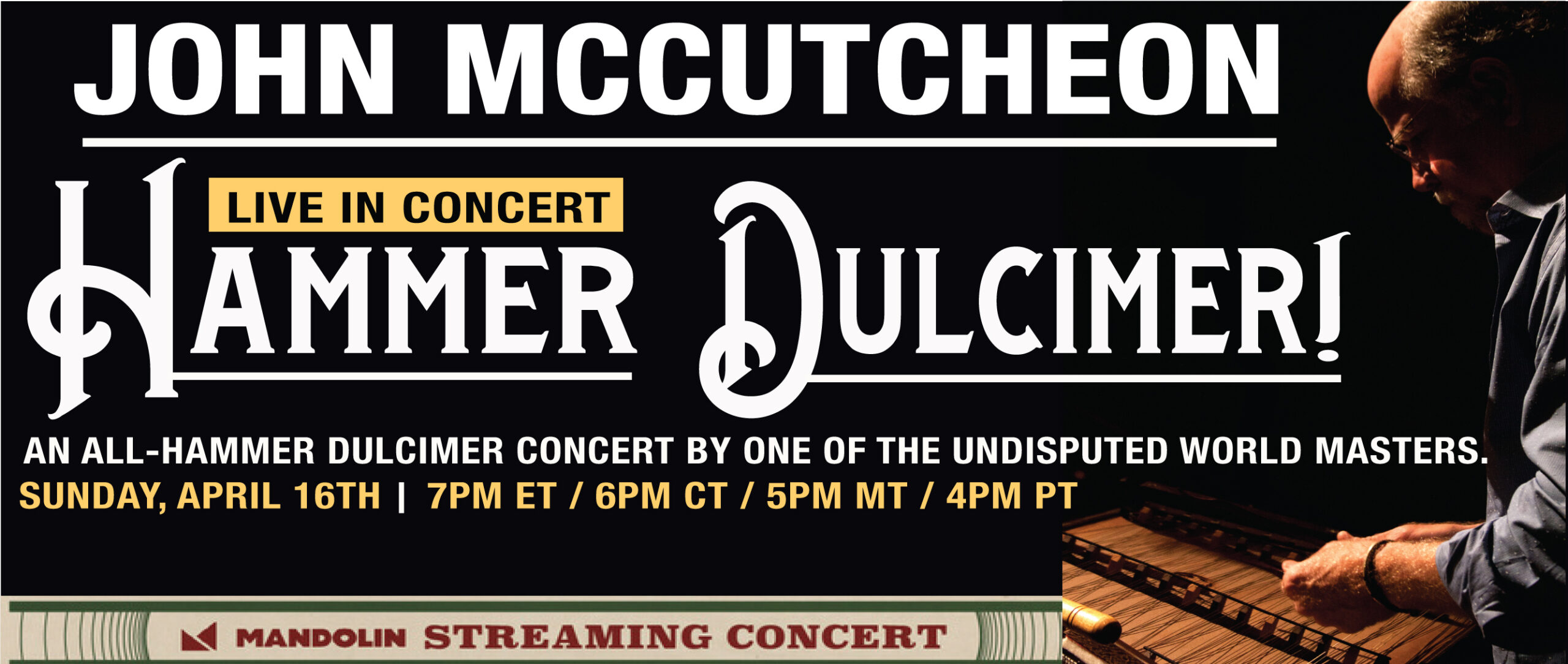 John McCutcheon Livestream — Hammer Dulcimer
Sunday, April 16 at 7:00 pm ET
John was one of the early champions of the hammer dulcimer revival and is considered one of the world masters on this beautiful instrument. Through the years his audiences have often asked for an all-dulcimer concert and, finally, here it is. Join John for an evening of traditional and original dulcimer music, from jigs & reels, to ragtime, to classical, to lovely Irish harp compositions and see just why he is held in such high regard.
Ticket price: $20 Livestream, $30 Family, $10 Student, and more. Tickets are sold through Mandolin. The concert is being presented by the Artist and privately streamed on Mandolin. No Refunds.
---
Get Tickets and See the Full Schedule
for all Upcoming Concerts
---
Next Broadcast: Sunday, April 16 at 6 pm ET 
Every Third Sunday of the month at 6 pm ET 
with Encore broadcasts at 11 pm ET and the following Wednesday at noon ET
Old Songs, in collaboration with Ron Olesko's Folk Music Notebook, is pleased to present Old Songs: From the Vault, an internet radio program hosted by Chris Koldewey on Folk Music Notebook. This program brings you music from Old Songs CDs and recordings made at the Dutch Barn and the Main Stage of the Old Songs Festival at the Altamont fairgrounds over the past 39 years.
Listen here or at folkmusicnotebook.com
---
SUNDAYS
2nd Sunday of the Month (Jan. – May)
The Pick'n' & Sing'n' Gather'n' (PSG): 1 pm A sing-around for the whole family. pickingandsinging.org
MONDAYS
1st Monday of the Month (Feb. – May)
Bluegrass Jam: 6:30 pm Led by Tom Behan. Recommended $5 donation
3rd Monday of the Month (Sept. – May)
African Drum Class: 7:00 pm African drumming with instructor John Dickson. Drums are provided. $15 class fee

WEDNESDAYS
1st Wednesday of the Month
Open Mic: 7:30 pm Sign up to perform 15 minutes. with Kate Blain, MC. $3
2nd Wednesday of the Month (Oct. – May)
Old Time Jam: 7:30 pm Led by the Fearless Fretters. Recommended $5 donation
3rd Wednesday of the Month
Traditional Irish Slow Session: 7:30 pm
Play traditional Irish music with others. Led by Hilary Schrauf. $5 class fee
4th Wednesday of the Month (Sept. – May)
Contra Dance Tunes: 7:30 pm Build your skills and dance tune repertoire. Led by Ray Kottke. Recommended $5 donation
---
The Annual Appeal for Old Songs

Old Songs is dedicated to keeping traditional music and dance alive through the presentation of festivals, concerts, dances, and educational programs. Fulfilling that mission is made possible by community and support within the extended Old Songs family — staff, volunteers, friends, the audience — all of us, and all of you. Music and dance sustains, uplifts, and surrounds us, and can reach us in ways nothing else can. It is an important part of our being. (Read more…)
---

---

Old Songs, Inc. is funded in part by a Humanities New York CARES Grant with support from the National Endowment for the Humanities and the federal CARES Act