The Annual Appeal for Old Songs

Old Songs is dedicated to keeping traditional music and dance alive through the presentation of festivals, concerts, dances, and educational programs. Fulfilling that mission is made possible by community and support within the extended Old Songs family — staff, volunteers, friends, the audience — all of us, and all of you. Music and dance sustains, uplifts, and surrounds us, and can reach us in ways nothing else can. It is an important part of our being. (Read more…)
---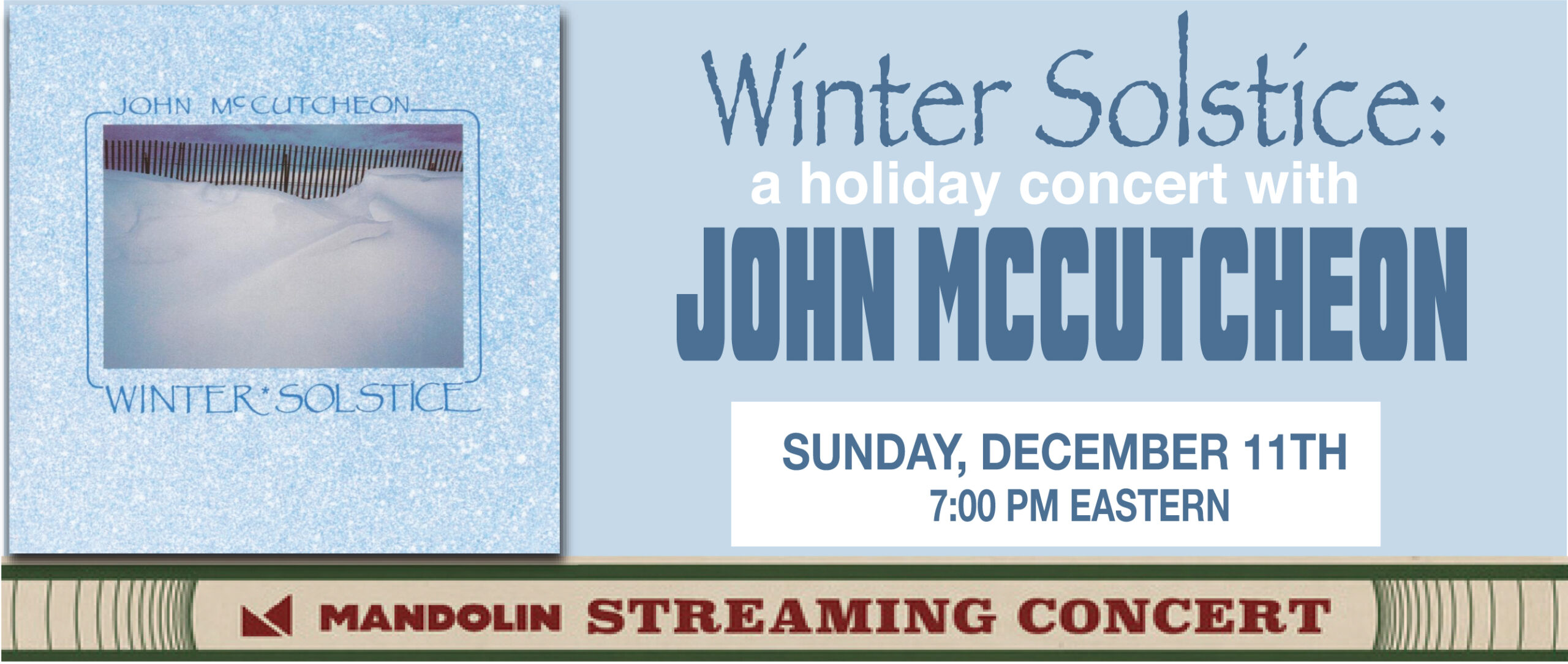 John McCutcheon Livestream Series — Winter Solstice: a Holiday Concert
Sunday, December 11 at 7:00 pm ET
John's classic album, Winter Solstice, is a constant on airwaves and home stereos every December. John will reprise a bunch of music from this album, offer some brand new songs, invite in a guest or two, and even lead a carol singalong!
Here's a perfect way to close out 2022 and hoping for peace in the New Year.
Ticket price: $20 Livestream, $30 Family, $10 Student, and more. Tickets are sold through Mandolin. The concert is being presented by the Artist and privately streamed on Mandolin. No Refunds.
---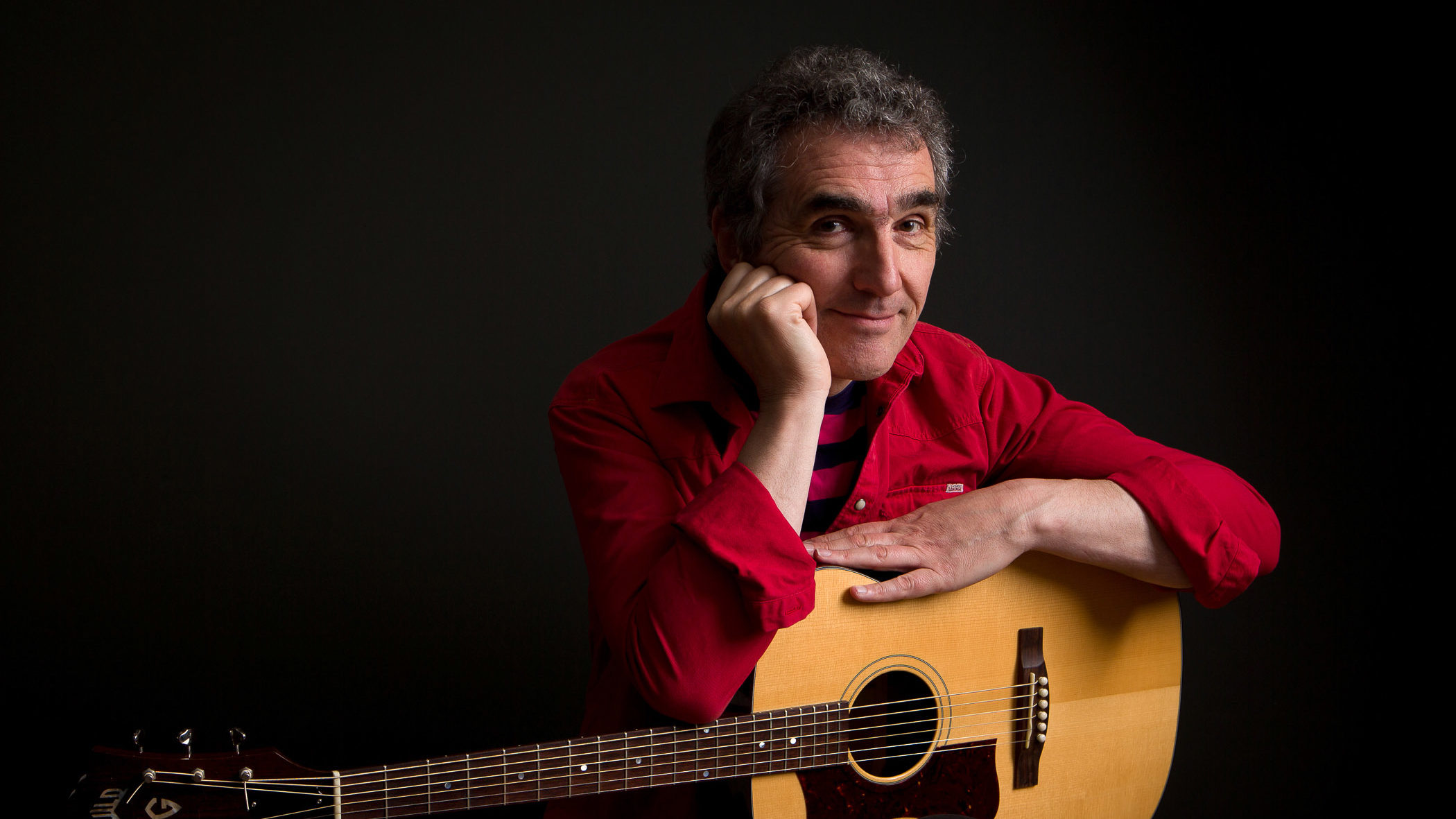 Jez Lowe — Livestream from the UK
Saturday, January 14, 2023 at 3:00 pm ET
Old Songs is partnering with Falcon House Concerts, Folk Music Society of NY, Branford Folk Music Society, Folk Song Society of Greater Boston, and the Folklore Society of Greater Washington to bring you the Livestream from the UK Concert Series from the Falcon Studio in Whitby, UK
Jez Lowe has built an enviable reputation as a songwriter and performer in the world of acoustic music, and as a recognized musical ambassador for his native North East England, with more than a dozen albums and countless live performances around the world over the last twenty years.
Buy Tickets:
The concert will be streamed on YouTube. A link to the concert and a reminder will be emailed to registered attendees a day before the concert. No Refunds.
---
Next Broadcast: this Sunday, December 18 at 6 pm ET 
Every Third Sunday of the month at 6 pm ET 
with Encore broadcasts at 11 pm ET and the following Wednesday at noon ET
Old Songs, in collaboration with Ron Olesko's Folk Music Notebook, is pleased to present Old Songs: From the Vault, an internet radio program hosted by Chris Koldewey on Folk Music Notebook. This program brings you music from Old Songs CDs and recordings made at the Dutch Barn and the Main Stage of the Old Songs Festival at the Altamont fairgrounds over the past 39 years.
Listen here or at folkmusicnotebook.com
---
MONDAYS
3rd Monday of the Month (Sept.–May)
African Drum Class: 7:00 pm African drumming with instructor John Dickson. Drums are provided. $15 class fee

WEDNESDAYS
1st Wednesday of the Month
Open Mic: 7:30 pm Sign up to perform 15 minutes. with Kate Blain, MC. $3
2nd Wednesday of the Month (Sept.–May)
Old Time Jam: 7:30 pm Led by the Fearless Fretters. Recommended $5 donation
3rd Wednesday of the Month
Traditional Irish Slow Session: 7:30 pm
Play traditional Irish music with others. Led by Hilary Schrauf. $5 class fee
4th Wednesday of the Month (Sept.–May)
Contra Dance Tunes: 7:30 pm Build your skills and dance tune repertoire. Led by Ray Kottke. Recommended $5 donation
---

---

Old Songs, Inc. is funded in part by a Humanities New York CARES Grant with support from the National Endowment for the Humanities and the federal CARES Act